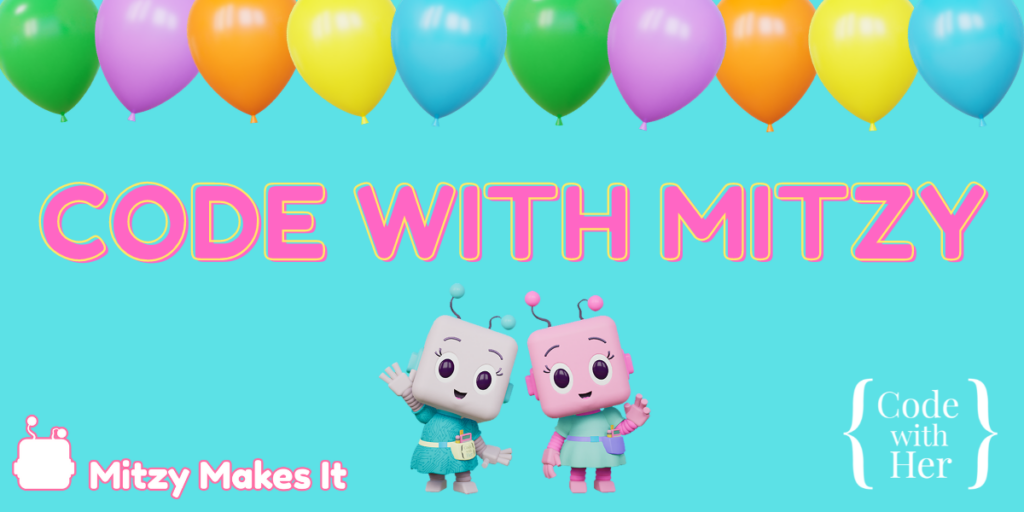 Sign up Here – https://www.eventbrite.com/e/code-with-mitzy-tickets-160102600187
Help get Mitzy ready for her summer party! Through coding and animation, you will create your own character that will use Mitzy's latest invention, a robot named Twisty, to turn balloons into fun creations to decorate her party.

This three part summer coding project is for all kids ages 8+ with some support from an adult.
We will have two Scratch projects available; "Beginner Level" and "Experienced Level" along with step by step instructional videos.
The project is designed to be self guided so all students can go at their own pace. The cost is $25/participant and can be purchased between June 21 – September 22.
If you are a Girl Scout, you will be able to earn the following badges:
Robotics Badges (Brownie/Junior) and
Entertainment Technology (Junior).
REGISTER and learn more at www.codewithher.org/events!