Hi Everyone!
I'm so excited to announce that Mitzy Makes It: A Princess Crown is now available on Amazon! Click Here to purchase
If you are interested in the Read With Mitzy program, scroll to the bottom of this page to Sign up!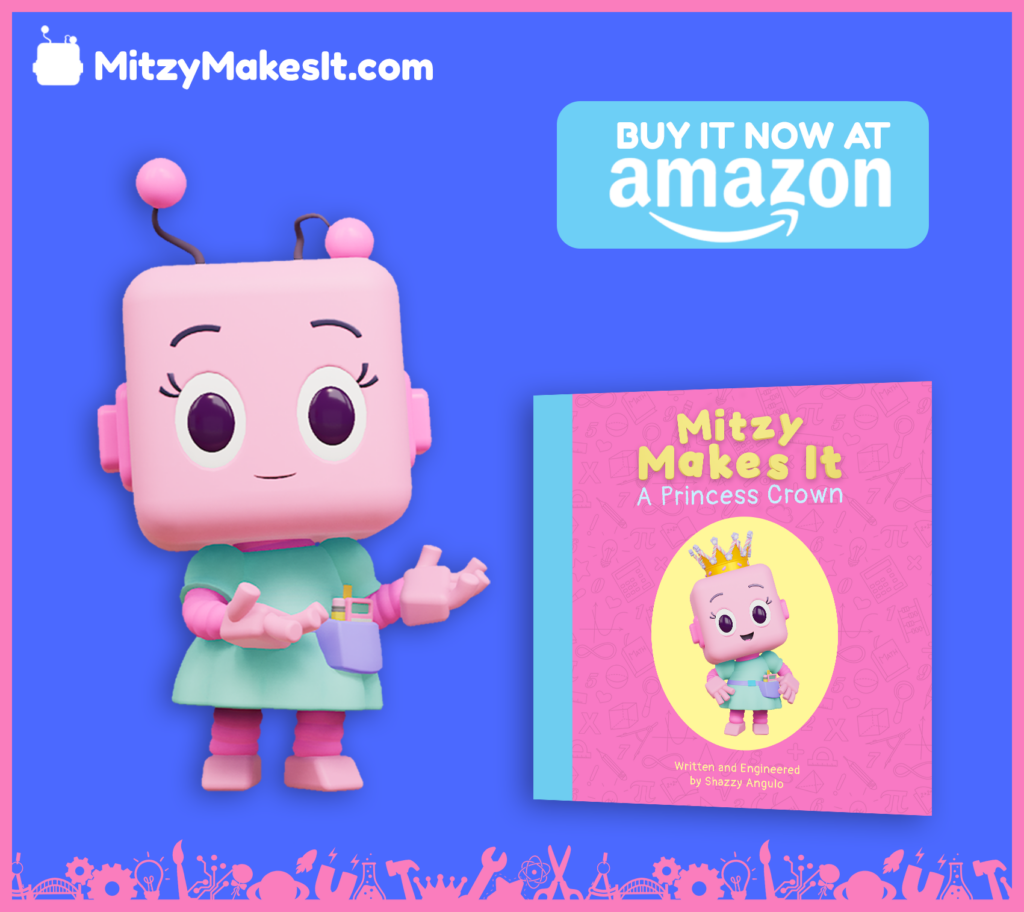 Mitzy Makes It: A Princess Crown hopes to inspire young girls to pursue STEAM by showing them that being technical can still be fun and colorful.
Mitzy Makes It: A Princess Crown also includes resources for parents and teachers to create additional learning opportunities from each step of building the princess crown and explains why these foundational topics are important.
Live Reading with Mitzy
Are you interested in having Mitzy read to your classroom or summer program Live? Part of Mitzy's core mission is accessibility and outreach. Read with Mitzy is complete free for teachers and program leaders. Sign up below to schedule a time.
Mitzy Makes It is made using Unreal Engine which allows us to puppet Mitzy live over Zoom!
Check out how Mitzy is made – If you are a teacher or summer program leader and are interested in having a session on the behind the scenes instead of the book reading, fill out the form below and mention you are interested in "how it's made".
Click Here for the Sign Up Form!